1.6 mm star-winning cuisine by MICHELIN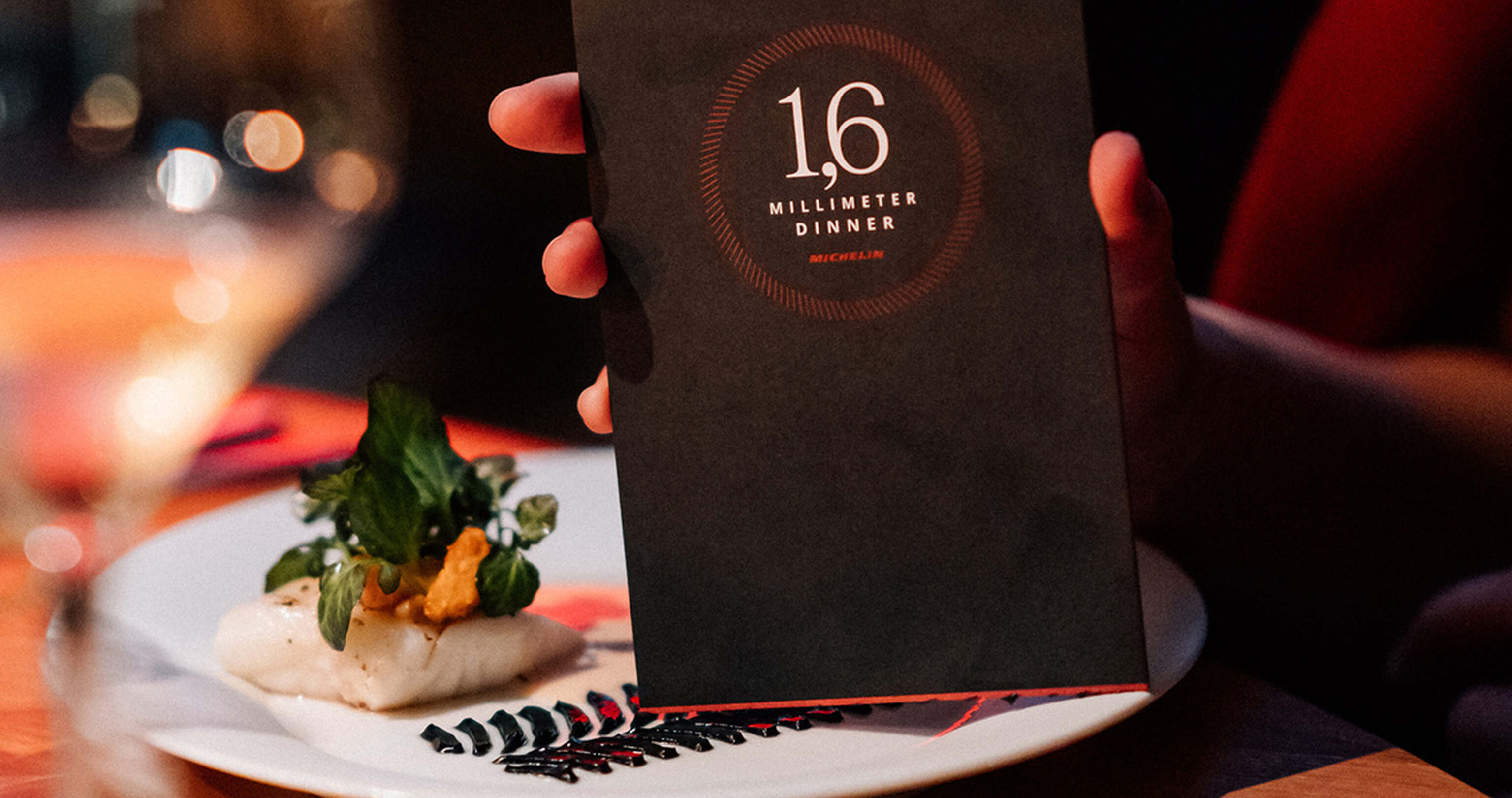 A menu that is cooked on 1.6 mm of space per course? It is possible, but why? The 1.6 mm minimum tread depth for car tyres served as the idea. Our client MICHELIN is the only manufacturer to recommend that its customers drive tyres until they reach the legally defined minimum tread depth in Germany of 1.6 mm.
According to MICHELIN, the 1.6 mm tread depth fulfils the requirements made by policymakers both for summer as well as winter tyres. This not only pays off for us all as customers, but also for the environment above all.

An amazing 128 million old tyres, and the resulting 6.6 million tonnes of carbon emissions, could be saved every year. This is equivalent, for example, to the emissions of all residents of Frankfurt am Main if they were to fly to New York and back three times.
To make an even higher number of people aware of this contribution to more sustainability, a unique dinner took place which paid homage to this special measurement and MICHELIN tyres.

Across six courses, the two-star chef Daniel Gottschlich staged the story of a MICHELIN tyre in a thematic way – from materials and manufacturing to mileage and lifespan, from fine wear and tear and, in the end, to recycling. A pleasurable experience for selected content creators and journalists. And a vehicle for the media.