Posters encourage people to follow Covid rules in Hamburg's most vibrant neighbourhood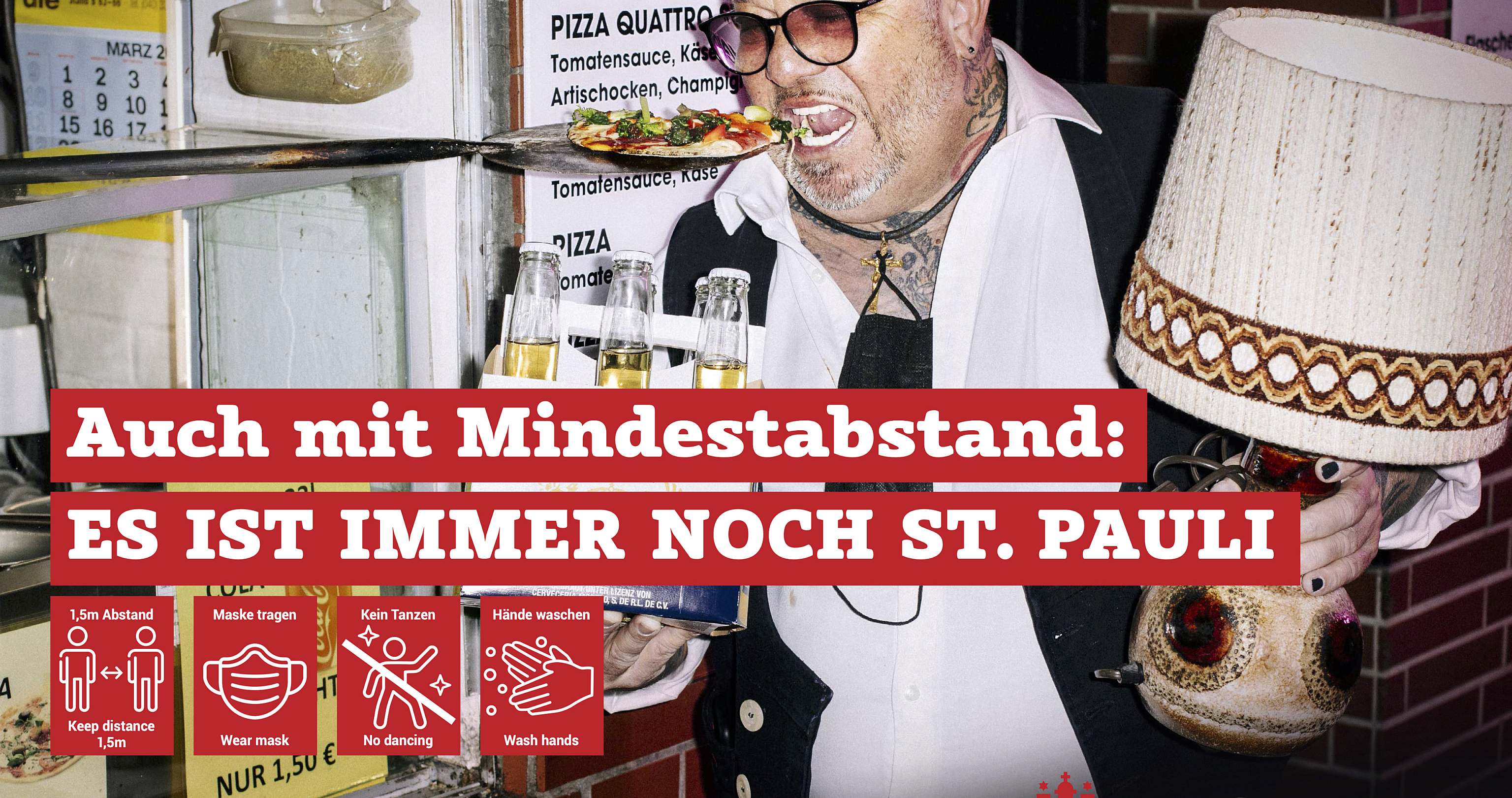 Hamburg is relaxing Covid restrictions, and business is returning to the Hamburg Reeperbahn. Yet hands-face-space rules still need to be observed despite visitor numbers once again being on the rise. We got together with a group of St. Pauli restaurateurs and the Hamburg-Mitte district authority to develop a campaign to encourage visitors to stick to the rules. All in keeping with the neighbourhood's own unique style.

Four designs created by Achtung! remind visitors of the rules that remain in force in St. Pauli. Instead of finger-wagging there's a knowing wink and great entertainment value. The posters will be displayed in the main neighbourhood hotspots such as Schmidts Tivoli. They will also be seen at interchanges like S-Bahn and U-Bahn exits on the Reeperbahn.

The campaign and designs were presented on 31 May at a media event held on Hans-Albers-Platz by the district authority. The campaign to accompany the reopening of this vibrant Hamburg neighbourhood includes three designs for posters, lightboxes and free 'Edgar Cards'. Added to this is a somewhat racier design destined only for the red-light Herbertstrasse area. The general message is to highlight the four core hygiene rules: mandatory use of face masks, dancing ban, social distancing and regular handwashing. Lars Joseph, the CD at Achtung! who oversaw the creation of the campaign says: "Someone had to do it! And I really enjoyed it."